Running – even more healthy when done barefoot

Barefoot-Running Seminar on May 17, 2020.
Register
for free now!


Of sports physicians and coaches you sometimes hear that "barefoot running actually would be the healthiest". Unfortunately, this is almost always followed by a "but..." which may be due to ignorance or lack of experience, but in some cases perhaps also to certain commercial interests.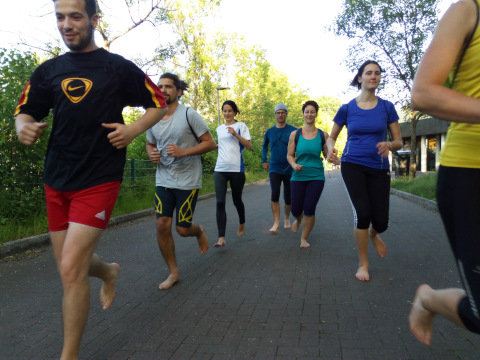 It is argued that in the modern, civilized environment, the ground is too hard and the risk of injury from broken glass and other debris is irresponsible.
While it is true that asphalt and concrete are comparatively hard, this is also true for the Central African, dry and sparse soils on which our barefoot ancestors have developed. In addition, humans have a sensitive neuromuscular system that adjusts the elasticity of the musculoskeletal system to the properties of the floor and instinctively avoids a hard impact. With the assumption that barefoot runners often suffer deep cuts, people underestimate not only their visual perception but also the performance of most city cleaning departments.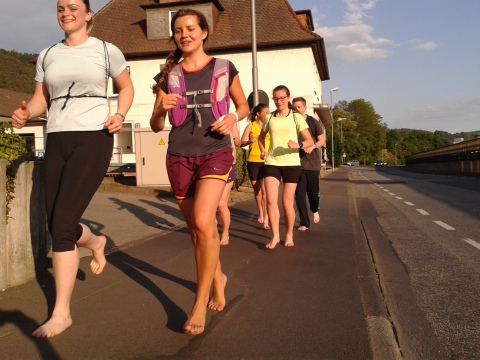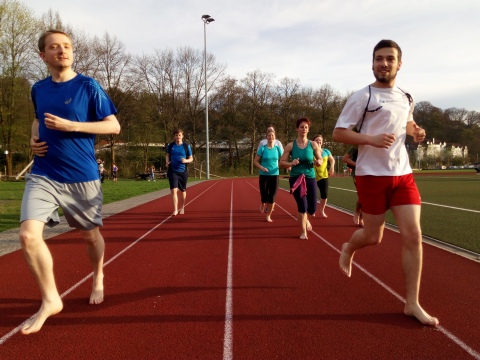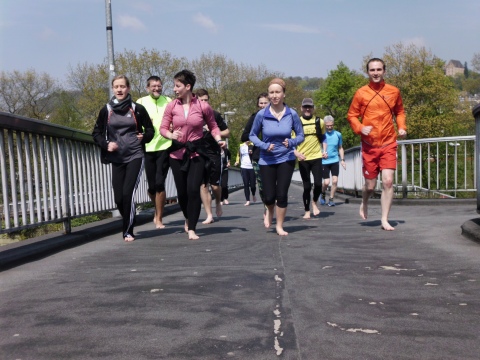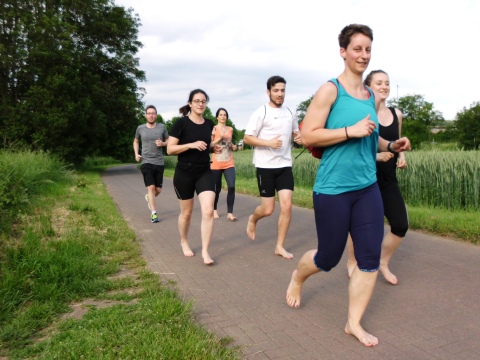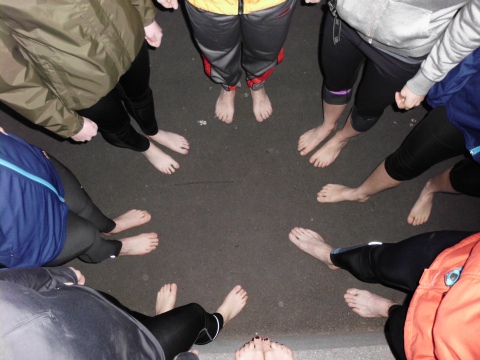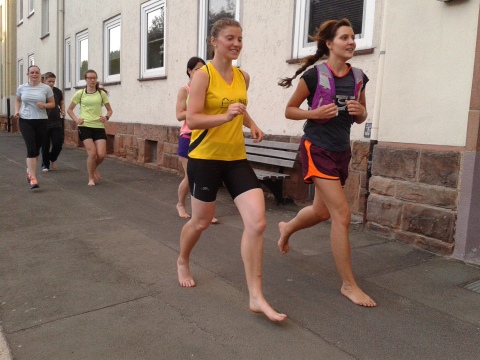 Some members of the Running School team have been running barefoot in the urban environment for many years and have almost exclusively seen advantages. This is why barefoot running plays an important role for us – not only as a training method to regain one's physical feeling and running form, but also as an independent kind of sport. Indeed, we run without shoes not only on the sports field but even more often on paved public roads and occasionally also on forest trails.


Barefoot running on a regular basis can provide a lot of benefit to your locomotor system. You

● almost automatically learn a smooth and joint-friendly running form
● strengthen your foot and lower-leg muscles
● counteract the development of common toe deformities
● build up a resilient, elastic and hygienic skin on the soles of your feet
● may even improve your racing results under optimum conditions.

By means of an uncushioned ground contact, barefoot running gives you an extraordinary physical experience which, after a short phase of adaptation, can be great fun. Running with our group, you will soon realize that barefoot running in an urban environment is absolutely viable. Maybe you will even get to like it as much as many of us do - and run whole training units or public races barefoot.


The Marburg Running School offers you
optimum conditions possible for a regular, joint barefoot training:

● Running routes selected according to barefoot-friendliness, i.e. longer coherent segments which may easily be run barefoot.
● Usage of synthetic stadium tracks
● Adjustment of the running speed to the roughness of the ground (barefooters determine the speed)
● Provision of light backpacks for shoe transportation.

The Running School instructors will smoothly guide you towards barefoot running without any pressure to perform, following the "learning by doing" principle.


Just try it – it's healthy and works out much more easily than most people think!

Below you will find further interesting information on the "most natural sport in the world".